Need a powerful but easy to use ecommerce solution to start selling online? We can help you set up a secure, online store so you can sell any kind of product from your website.
eCommerce is the new shopping centre. Online shopping is booming and it doesn't look like it's going to slow down any time soon. eCommerce can target potential buyers at any stage of the customer journey, making it an effective tool to increase your company's sales and conversions as well as your brand and reputation.No matter what size your online store is, we can work with you to design the perfect ecommerce web site using WordPress and the WooCommerce extension.
OUR E-COMMERCE WEBSITES ARE:
easy to use so you can update your products, pricing and promotions anytime

mobile and tablet optimised so buyers can purchase from any device

able to integrate with your existing WordPress website

able to integrate with Paypal payment gateway, autoresponder tools such as Mailchimp, Aweber and other powerful business tools

Our experienced team will help you map your target audience's buying habits to help you find the best ecommerce solution that converts your visitors into buying customers.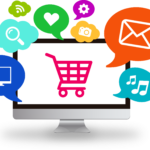 What is
ECOMMERCE
eCommerce is an exciting way that you can buy and sell products and services over the internet. Forget about being restricted by retail hours, now your customers can make purchases from you at any time, from any location. And that's where we come in… If you're looking for an extra boost in sales and exposure; a custom-made eCommerce site is your perfect answer.eCommerce is essential for any retailer or service company who aim to satisfy more customers and achieve higher profits. Having an eye-catching, unique and user-friendly website is vital for a successful rate of conversion.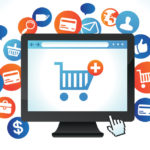 Sites that sell
We can help you launch a state-of-the-art website that actually converts sales. Online shoppers want sites that are easy to navigate and purchase from.
We keep all of this in mind when we develop engaging eCommerce sites designed to accelerate your business' growth and conversions.
Plus we use the world's leading e-commerce system Magento and WordPress Woocommerce.
Sites that Convert
What's the point of having a website that's not bringing in any conversions? We strategically build e-commerce sites that are designed to convert.
Providing you with expert project management, support, and integrated eCommerce systems. What makes our strategy so full proof is our understanding of the customer journey.
We can help you target your customer at whatever stage of buying they're in.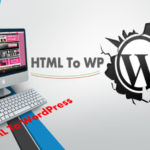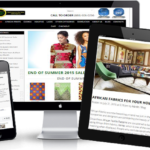 Redevelop e-commerce Sites
Has your site suffered from bad web development in the past? You can rest easy. We know what it takes to re-develop poorly-designed sites.
If you want to give your eCommerce site a boost and watch your ROI grow then you've come to the right place. Many of our Clients have come to us after having been burnt or let down by their past web developer or agency.
Like you, we share the same passion for your business' success and will do what it takes to get your site delivering visible results.